Running Applications and Programs
by Samantha Gries, DPT, ATC, CMTPT
Running has many benefits, not just physically, but mentally too. I have been running consistently since Middle School.
During my "day job" as a physical therapist, I am frequently asked questions about running and what types of programs I use.
Formal Training Programs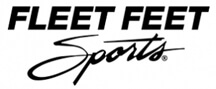 OST has partnered with Fleet Feet Sports in effort to make sure that runners and walkers have the right equipment and proper mechanics to empower them to be active and achieve their goals.
Fleet Feet of Appleton offers various training programs to fit their customer's need.  They recognize that one program does not fit everyone's fitness level.
Specifically, I'd like to highlight three programs:
Make-it-a-Mile Novice Training Program.  4-week program with different start times throughout the year.
NoBoundaries Beginner and Intermediate Training Programs. 10-week program with the goal to help you train for a 5K.
"Tomornow" Beginner and Intermediate Program specifically designed for the person who has never run a 1/2 or full marathon or wants to improve on their performance. 12-week program.
APPS for Phone
The "My ASICS" app is free and creates customized training programs based on a personal goal and your current fitness status. You can use the app to track your workouts on your phone and the app will work with you to adjust your training if your workouts are too easy or too hard.
"Mapmyrun" app is free.  Mapmyrun has other sites: mapmyfitness, mapmywalk, mapmyhike which may be of interest to those who exercise, but not necessarily run.  (You will frequently see your Facebook friends sharing their run and activity with this app)
I will occasionally use the McMillan running calculator (www.mcmillanrunning.com). This calculator allows you to put in your current time for a specific distance that you have run and then it calculates your predicted times for other race distances.  These predicted race times can be used as a guideline for appropriate pace during interval training and help you set goals.
Conclusion
I think it is important to include that every person responds differently to training, and there is not one correct way of training for everyone. A general training program will need to be adapted based on someone's response to the training, schedule, injuries, etc. The best training program for someone is one that they will stick to and is realistic. There are a wide variety of training programs found online for different distances and time frames for training. Be careful when choosing one and make sure that it begins with your current fitness level.
Samantha Gries, DPT, ATC, CMTPT works at Orthopedic & Spine Therapy of Appleton, 4000 N Providence Ave, Appleton, WI  54913, Call for an appointment at 920-968-0814.  Sam can be found running around the Fox Valley area – literally.  She recently completed the Boston Marathon and last year she completed a 50 mile Ultra Marathon.