Kaukauna Physical Therapy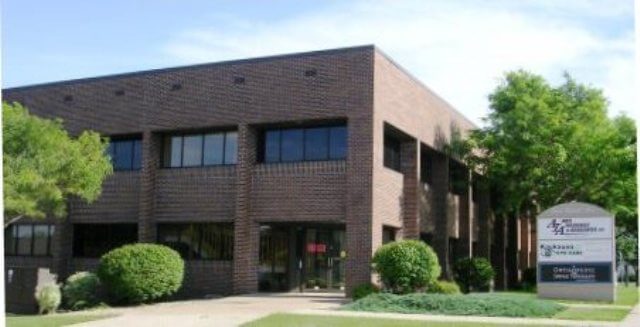 Orthopedic & Spine Therapy of Kaukauna
Welcome to Orthopedic & Spine Therapy of Kaukauna! At our Kaukauna physical therapy clinic, we are proud to offer manual physical therapy from highly trained and skilled physical therapists. We are able to treat ailments from head to toe, employing a large variety of techniques, including dry needling. This clinic also treats pelvic health patients.
Our clinic is located off of Crooks Avenue near downtown Kaukauna, within the same building as Kaukauna Eye Care and Abel Insurance.
Schedule an Appointment in Kaukauna
By Phone: 920-759-9075
One Bank Ave., Suite C
Kaukauna, WI 54130
Phone: 920-759-9075
Fax: 920-759-9076
Hours:
Monday-Friday
7 am – 5 pm
Services
Gym Rehab (patients only)
Functional Movement Screen (FMS)
Testimonials

Orthopedic & Spine Therapy of Kaukauna

"After seeing my chiropractor and family doctor with no results - I am finally finding relief from headaches and pain in my neck and shoulders!" D.J.

Testimonials

Orthopedic & Spine Therapy of Kaukauna

"The people that I worked with were special. Thanks so much for the wonderful therapy (physical, emotional and spiritual) improvement." G.P.

Testimonials

Orthopedic & Spine Therapy of Kaukauna

"I have had chronic neck pain for 13 years and despite care, I experience daily neck pain that would intensify when doing anything like caring for young grandchildren. Six months ago I sought treatment from Orthopedic & Spine Therapy initially due to knee pain. After Pat corrected this problem, I felt ten years younger. I realized I had stopped doing so many things because of the knee/hip problem. Pat then addressed my neck pain. Other professionals, including other physical therapists, chiropractors and doctors, had conveyed that I could expect pain the rest of my life, but after PT with Pat, I am PAIN-FREE on a daily basis, even when I do extra activities. Words cannot describe what joy comes with improved functioning and pain-free days. We are fortunate to have a professional like Pat who is so skilled, knowledgeable and patient in our community. Lastly, OST support staff are always friendly and professional and make you feel welcome there." K.W.