Pelvic Health & Therapy
Physical Therapy is a safe, highly effective, discreet, drug-free way to treat a variety of pelvic health conditions.
Bowel or Bladder Dysfunction
Incontinence (Leakage of: urine, feces, gas)
Post-void dribble
Urgency
Frequency
Over active bladder
Difficulty initiating urination
Constipation
Irritable bowel syndrome
Prolapse
InTone ™
Post Pelvic/Abdominal Surgery
Scar tissue management
Edema control
Muscle re-education
Pain
Vaginal/penile pain
Rectal pain
Abdominal pain
Painful menstrual cycle
Endometriosis
Painful erection/ejaculation
Painful intercourse
Pregnancy
Musculoskeletal pains during pregnancy (Back, SI, hip, pubic symphysis, neck, wrist)
Safe exercise (Including high risk)
Maternity supports
Labor & delivery positioning
Post-partum pelvic floor rehab
Cesarean scar management
New parent/baby body mechanics
InTone
"We are excited to have InTone as a treatment option for people with vaginas. It will allow us to help women take control of their bladders, maintain accountability and foster a sense of long-term independence."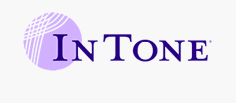 At Orthopedic & Spine Therapy, you will find:
Specially-trained physical therapists to treat pelvic health conditions
A private, comfortable setting to help put you at ease.
Therapists
Meagan Peeters-Gebler, DPT, CSCS, CMTPT

Locations with Pelvic Health & Therapy:
Testimonials

Pelvic Health & Therapy

"My best medical experience ever! Very friendly, very professional. I actually ENJOYED my visits. Very flexible schedule time, comfortable surroundings, and EFFECTIVE services. Thank you!" Anonymous patient at OST of Clintonville

Testimonials

Women's Health

"Kristin always took the extra time & effort to help with my lengthy recovery." M.S. patient at OST of New London

Testimonials

Pelvic Health & Therapy

"I was overwhelmed at my consultation with Meagan. I had been dealing with some issues for a while, and no one could help. She knew exactly what was wrong and how to address it. She understands my mind set as a runner and knows how important it is to get me back on track and in a timely manner. I love her and owe her so much!" V.C. patient at OST of Appleton

Testimonials

Pelvic Health & Therapy

"I've had a wonderful experience during my treatment. I've become almost pain/problem free also. I know that I couldn't have gotten this far without the help/treatment and care I've received here." P.P. patient at OST of Appleton

Testimonials

Pelvic Health & Therapy

"I would always feel very comfortable at my appointments." K.W. patient at OST of Appleton