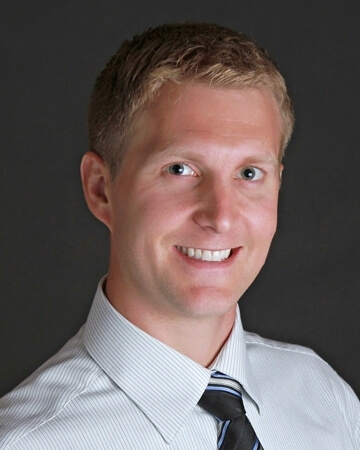 DJ Lahti, PT, DPT, CMTPT
Physical Therapist
DJ joined Orthopedic and Spine Therapy in 2008. The Oulu native enjoys working with people of all ages and backgrounds and he holds a special interest in the athletic population. DJ continues to have a strong connection to sports.
While at The College of St. Scholastica, DJ played 4 years of baseball, received All-American honors and represented the nationally ranked program as team captain. In addition to his clinic work, DJ currently serves as an adjunct professor for the CSS Physical Therapy Program, and also assists in the development of baseball players at the St. Scholastica.
His physical therapy influence stemmed from both an interest in sports rehabilitation and a strong family connection – his brother and his sister-in-law are physical therapists. He was drawn towards OST by the prospect of working with highly trained personnel at an outpatient facility as well as having the opportunity to work in the community where he grew up in rural northern Wisconsin.
In his leisure time, DJ takes pleasure in spending time with his wife, Pam, & their son and daughter. He lives an active lifestyle with special interests in golf, baseball, and the outdoors.
Areas of Interest/Specialties
Osteopathic Manual Medicine (Michigan State) | Sports Rehabilitation
Throwing Analysis & Injury Prevention of the Shoulder | Spinal Disorders | Dry Needling | Selective Functional Movement Assessment
Active Location(s):
Education
The College of St. Scholastica, BS, Health Science
The College of St. Scholastica, DPT, Physical Therapy
Certification & Memberships
American Physical Therapy Association (APTA)
Wisconsin Physical Therapy Association (WPTA)
Certified in the Graston Technique®
Certified Myofascial Trigger Point Therapist (CMTPT)