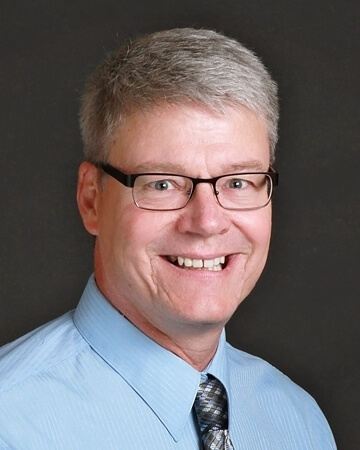 Jerome (Jay) Charles, PT, cert. MDT, CMTPT
Physical Therapist
After graduating from UW-Madison, Jay served in the United States Air Force for 10 years earning the rank of Captain. On leaving the Air Force in 1998, Jay joined the staff at Orthopedic and Spine Therapy (OST) in Green Bay, WI. He has greatly enjoyed working with all the patients, therapists, and students at OST over the years.
He enjoys treating the whole body and has a growing interest in caring for elderly patients. "During the next 20 years there will be a significant challenge to care for our growing baby boomer population on a variety of levels. Therapists with manual skill will greatly aid our aging population live active lives with higher levels of function," he said.
"One constant is the support of all the staff working toward improvement of skills. I wouldn't be the therapist I am today without the culture of learning that OST provides." He is currently filling the roll of traveling therapist for OST, making regular visits to many of our clinics, assisting the staff and insuring continuity of care. Along with his wife Marcela, an Early Childhood Educator and a Home-schooler, they have raised 5 children and are looking forward to being grandparents someday.
Areas of Interest/Specialties
Osteopathic Manual Medicine (Michigan State) | McKenzie Institute USA (Credentialed in Mechanical Diagnosis and Therapy)
Cervicogenic Headaches | Orthopedic Care | Temporomandibular Joint (TMJ)
Senior Fall & Injury Prevention – Stepping On Instructor | Orthotics | Dry Needling
Active Location(s):
Various Locations
Education
UW-Madison, BS, Physical Therapy
Certifications & Memberships
American Physical Therapy Association (APTA)
Wisconsin Physical Therapy Association (WPTA)
APTA Clinical Instructor Education & Credentialing Program
Certified Myofascial Trigger Point Therapist (CMTPT)
Certified in Mechanical Diagnosis and Therapy (MDT) McKenzie Institute