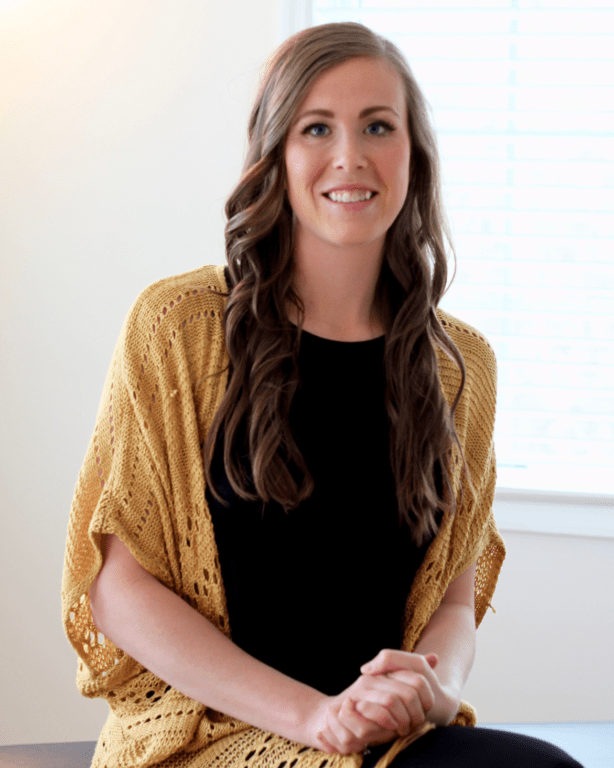 Jennifer Torborg, PT, DPT, CMTPT
Physical Therapist
Jennifer was drawn to pelvic health physical therapy because pelvic health can be a sensitive subject in which she feels she is meant to serve.
"I want to help make a positive impact with this population and increase the public's knowledge about pelvic physical therapy."
Jennifer admires the focus Orthopedic & Spine Therapy puts towards continuing education, manual therapy, dry needling and the expansion of pelvic health.  She looks forward to educating her patients about their body and empowering them to take control of their health.
When not at work, Jennifer enjoys spending time with her husband Alex.  She loves to be outdoors, hike, and cuddle with her dogs, George & Lucy.
Jen is also the author of three pelvic floor physical therapy books: Your Best Pregnancy Ever, Your Best Body after Baby, and Your Pelvic Health Book.
Areas of Interest/Specialities
 Osteopathic Manual Therapy (Michigan State) | Dry Needling| Low back pain | Pregnancy/Postpartum care | Bowel & bladder dysfunction | Pelvic pain
Women's Health | Sports rehab | Geriatric exercise
Active Location(s):
Education:
UW-LaCrosse, BS, Biology
UW-LaCrosse, DPT, Physical Therapy
Certifications and Memberships:
American Physical Therapy Association (APTA)
– APTA Section On Women's Health member
Wisconsin Physical Therapy Association (WPTA)
Certified Myofascial Trigger Point Therapist (CMTPT)
Certificate of Achievement in Pelvic Therapy (CAPP- Pelvic Floor), Pelvic 1, Pelvic 2, Pelvic 3
Certificate of Achievement in Obstetrics Therapy (CAPP- OB), OB 1, OB 2
International Continence Society