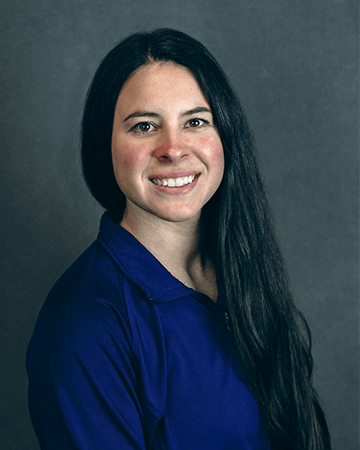 Cassandra Sauer
Physical Therapist PT, DPT, CMTPT
Cassandra desires to make a positive impact on the lives of the patients through physical therapy. Graduating from UW-LaCrosse with both her undergraduate and graduate degrees, she is passionate about treating patients within small communities and is ready to share her expertise.
"I would like to assist others to stay moving and remain healthy. The best feeling is watching a patient become self-empowered over the course of treatment and recognize how much progress they have made."
Cassandra believes in being empathetic and actively listening to patients, as well as giving them the confidence and tools they need to successfully reach their goals. She specializes in individualized care programs and brings with her experience working with patients that have neurological disabilities and women's health-related diagnoses.
In her free time, Sondra likes traveling, camping, exploring new hiking trails, enjoying a good cup of coffee, playing volleyball and basketball, and biking with her family.
Certifications/Memberships
American Physical Therapy Association (APTA)
Certified Myofascial Trigger Point Therapy (CMTPT)
Education
UW – LaCrosse, BS, Exercise Sport Science
UW – LaCrosse, DPT, Physical Therapy