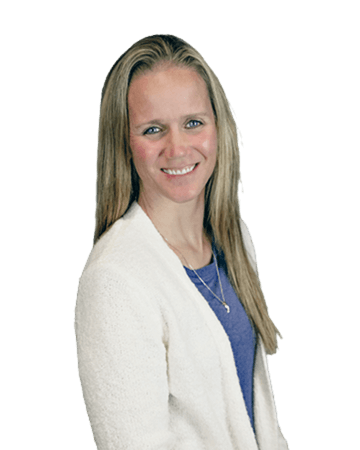 Kerry Lahti
PT, MPT
A well-rounded manual therapist, Kerry is especially strong in identifying and treating cervicogenic and myofascial pain, lumbosacral dysfunctions, and orthopedic problems. Kerry is originally from Brainerd, Minnesota, and became a physical therapist because she was involved in sports and exercise in high school and was interested in how the human body worked. Orthopedic & Spine Therapy gave her the opportunity to advance her manual therapy skills, and she appreciated the family values and the "patient is first" philosophy. 
"I enjoy treating people of all ages and I am intrigued by the myriad of conditions that may present. In order to find the proper answers for my patients, I believe in looking at the patient as a whole. I am also a big advocate of educating the patient and giving them tools so they may manage their symptoms on their own once they have been discharged from therapy."
Kerry is married with three boys and lives in the Iron River area. When not treating patients, Kerry can be found enjoying family time and outdoor activities, working out, photography, and scrapbooking. 
Certifications/Memberships
American Physical Therapy Association (APTA)
Wisconsin Physical Therapy Association (WPTA)
Graston™ Technique Certified
Pilates
Education
The College of St. Scholastica, BS, Health Science
The College of St. Scholastica, MPT, Physical Therapy