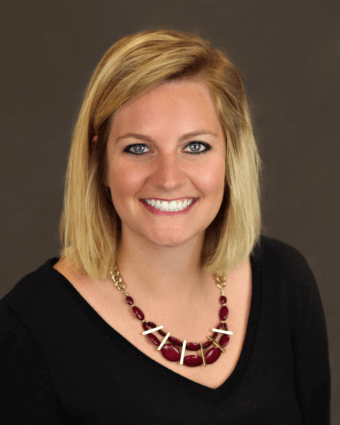 Megan Verhagen
Physical Therapist, PT, DPT, CMTPT
Megan Verhagen understands the importance of "getting to know the person behind the patient." She is a believer in learning what the motivational force is behind each patient's recovery process since each patient is much more than just their symptoms. 
Megan began her work in a private practice setting and gained valuable experience in orthopedics specializing in women's health, commonly referred to as pelvic health. She has found a tremendous need within the community for pelvic health care for women with various symptoms. Megan says, "I smile when I can see the dots connect in their treatment process and hear how they have resumed their normalcy with a new understanding of their body." As a physical therapist, she has a desire to help people return to what they enjoy doing. The profession has allowed Megan to empower people to assist in treating aches, pains, and other functions of daily life which is the ultimate goal with her patients. 
Outside of the clinic, Megan enjoys spending time with her husband, Dan, and her daughter, Gracelyn. It is not uncommon to find Megan playing cribbage, fulfilling her coffee addiction at local coffee shops, and cheering on the Packers with fellow Wisconsin Cheeseheads. 
Certifications/Memberships
American Physical Therapy Association (APTA)
American Physical Therapy Association Pelvic Health (APTA)
Wisconsin Physical Therapy Association  (WPTA)
Education
Carroll University, BS, Exercise Science
Carroll University, Doctorate, Physical Therapy