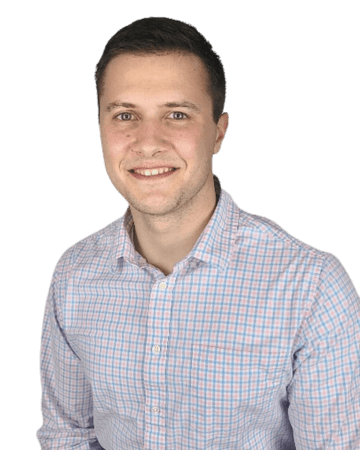 Mike Naumann
Physical Therapist, PT, DPT
Mike was born and raised in Poplar, Wisconsin. He stayed in the area while he attended St. Scholastica for seven years. After several years away, Mike is excited to return to the Poplar area. "I look forward to giving back to the community that gave me so much growing up."
When Mike was young, he was injured while playing sports. He was led to pursue physical therapy as a career after seeing firsthand how instrumental physical therapy was in helping him heal from his injuries and continue to achieve his goals as an athlete. Along with treating orthopedic and musculoskeletal conditions, Mike specializes in working with concussion rehab from sports injuries, car accidents, and other causes. Mike believes in
listening closely to his patients and their concerns, as it allows him to help them better achieve their goals.
Mike enjoys a variety of activities outside of work, including hunting, fishing, running, hiking, mountain biking, boating, and water skiing. He also enjoys watching sports.
Certifications and Memberships
Dry Needling from Master Dry Needling Level 1
ImPACT Concussion Rehab Training
Education
College of St. Scholastica for BS, Physical Therapy
College of St. Scholastica for Doctorate, Physical Therapy