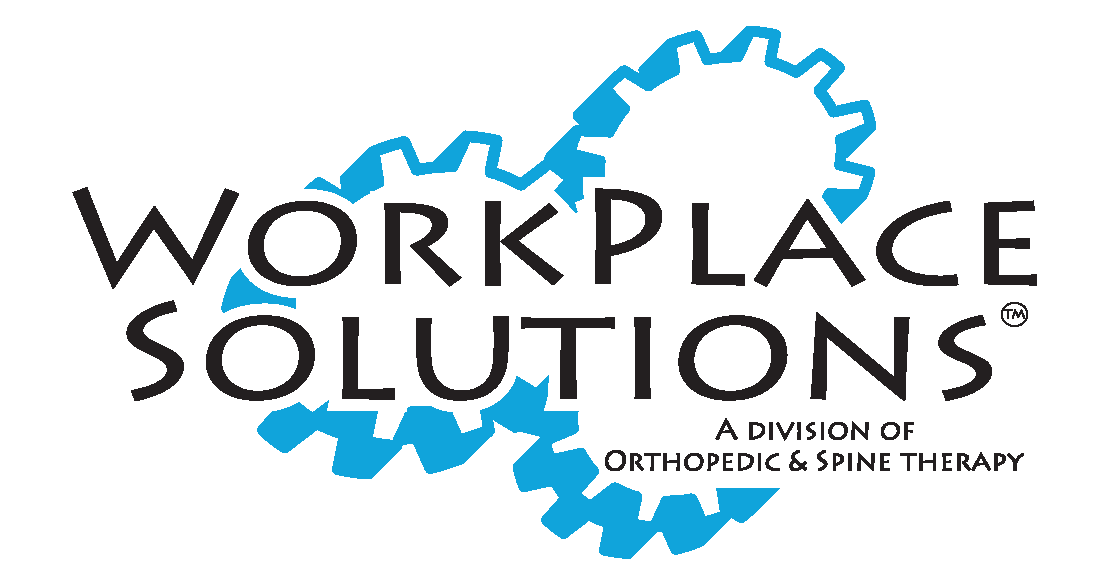 WorkPlace Solutions™ is a division of Orthopedic & Spine Therapy and has access to a network of 18 physical therapy clinics throughout Wisconsin. Orthopedic & Spine Therapy manages these clinics.
WorkPlace Solutions has been partnering with employers for over 20 years to provide cost-effective, comprehensive physical therapy services and return-to-work programs. Our licensed physical therapists understand the impact of indemnity and medical costs, plus other incentives impacting the workers' compensation system. Early treatment and/or a prevention program, an emphasis on return-to-work, and continued case management are areas of focus that we provide for our clients. We treat work-related injuries and/or illnesses and perform OSHA standard ergonomic assessments and training. We are considered experts in the functional job matching process with our return-to-work programs and our overall care for the employee. 
WorkPlace Solutions™ Services
Our WorkPlace Solutions division of Orthopedic & Spine Therapy provides a tailored return-to-work program specific to the injured worker. We provide cost-effective rehabilitation and consultation for businesses and their employees. Our physical therapists specialize in work injury treatment, ergonomics and job site evaluations.
Work injury rehabilitation services include:
Onsite or clinic Physical Therapy services tailored to the needs of the company and the injured worker.
Case management and return-to-work planning with the company, injured worker, case managers, and claims representatives.
Job-site services including job analysis, job description creation, ergonomic consultations, injury prevention education, and transitional work (return-to-work) programming development and implementation.
Weekly functional testing according to injured worker's job description.
Functional Capacity Evaluations (FCE)
Development and implementation of post-offer testing/screening.
Lunch and learn seminars specific to your company.
Ergonomic assessments and education
Stretching and wellness programs
Work conditioning program specific to the injured worker's case and job description. This program includes patient education, job task simulation and conditioning program.
For more information on how WorkPlace Solutions can help your company, contact:
Suzanne Laurent
Division Manager
Office: 920-257-2010
Cell: 920-858-5823
Fax: 920-257-2004
Email: slaurent@ostpt.com
1000 Midway Rd.
Menasha, WI 54952