Quality Care Shouldn't Eat Up Your Whole Deductible. 
How Are We Able to Keep Our Prices So Low?
1) Because we specialize in just physical therapy, we are able to keep our overhead low and pass those savings on to you. 
2) We don't raise our prices just because our competition does. Affordable and effective care is our primary mission.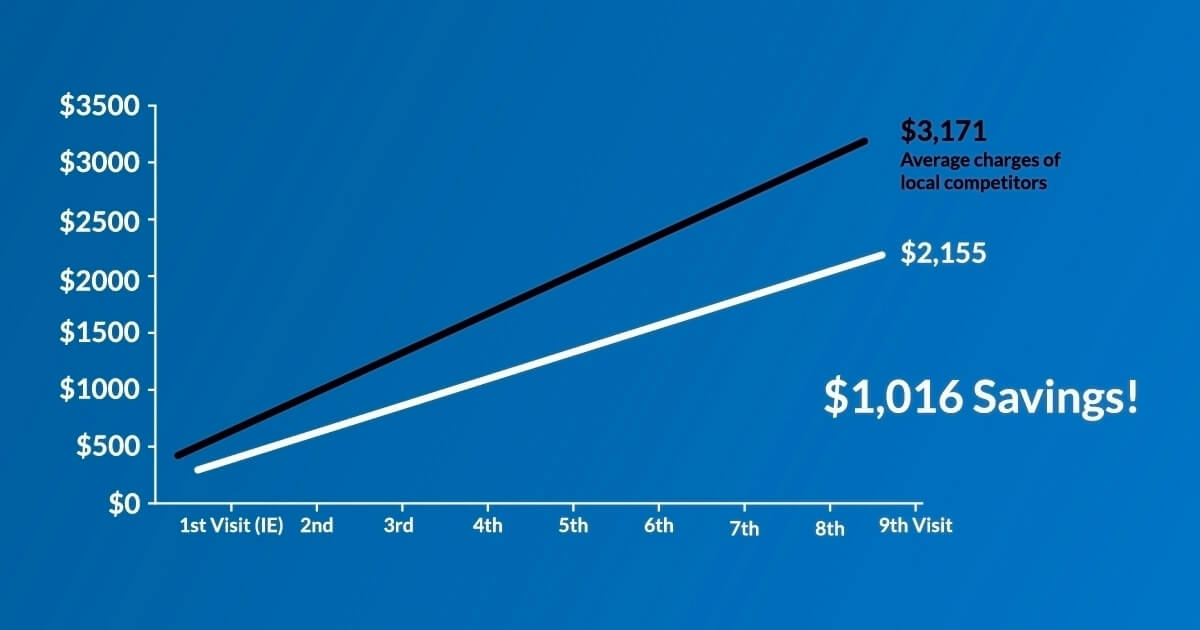 Other Charges You May See & How They Compare
CPT
Description
OST Charge
to Insurance
Companies
Average charges
of competitors
near OST Clinics
Competitor's
Charges Are:
97161
Initial Evaluation
Cost
$155
$258
40% more
97110
Therapeutic
Exercise
$64
$90
28% more
97140
Manual Physical
Therapy
$63
$95
34% more
97112
Neuromuscular
Re-education
$65
$85
24% more
97530
Therapeutic Activity
$66
$82
20% more