The Services You Need
to Recover Quickly.
Feel better faster, with better care, and less of your co-pay spent.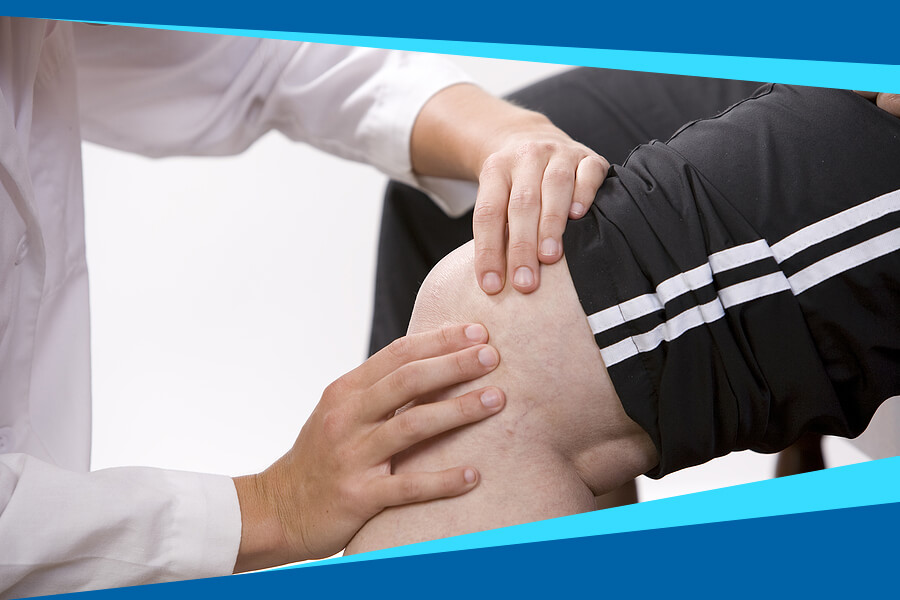 You Want to Recover. Here's How We Help.
Using a variety of treatment options, including physical therapy, dry needing, and pelvic health, we make sure every patient gets the treatment they need to recover from injury.
We also make sure our patients learn how to care for their bodies to avoid injuries in the future. 
The last thing you want to do is run into one of these issues:
Fail to make a full recovery
Go to an inexperienced therapist 
End up making the situation worse
Finishing your sessions with no improvements 
Physical Therapy
Physical therapy is used to treat a large variety of injuries or conditions. Because we are one of the largest independently-owned providers of physical therapy in Wisconsin, we are able to provide the highest level of care for every patient we see.
We make sure you:
Get a comprehensive assessment. 
Are seen in a timely manner. 
Understand your treatment plan. 
Receive treatment from a consistent therapist. 
Recover from your injury. 
Learn how to avoid injury in the future.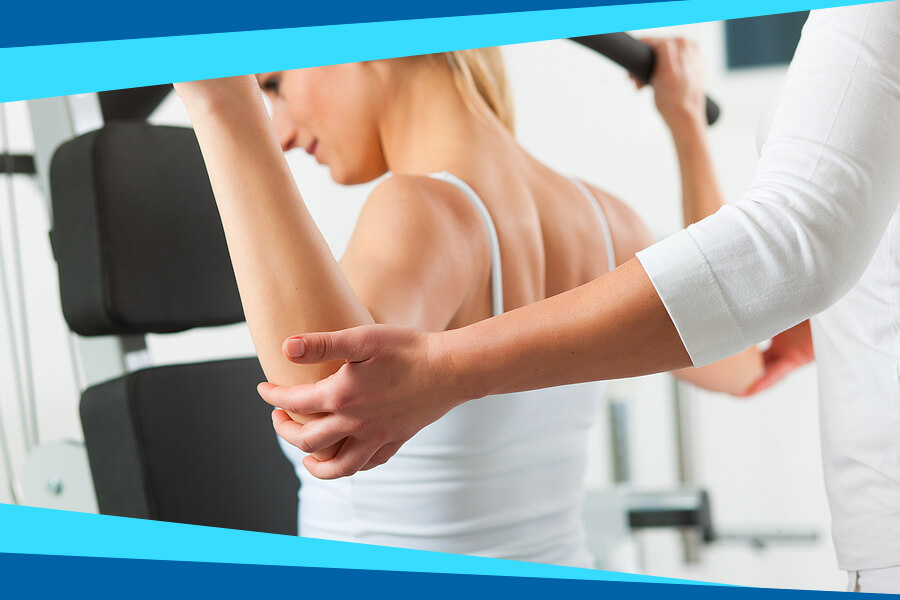 Ankle sprains, strains, and injuries
Arthritis
Back pain (upper and lower)
Chronic headaches
Cross-bow evaluations
Fibromyalgia
Foot pain

Functional screen movement training (FMS)

Golfer's elbow or tennis elbow

Golf swing evaluation
Hand and wrist pain
Hip pain or problems
Knee sprains, strains, and injuries
Lymphedema
Motor vehicle accident injuries
Neck pain
Orthotics
Pre and post-operative rehabilitation
Pelvic physical therapy (Women's Health)
Pre/post obstetric care
Return to work programs (RTW)
Rotator cuff injuries
Sciatica

Senior fall and injury prevention

Shoulder injuries
Spinal injuries

Sports enhancement

Sports injuries
Temporomandibular joint disorder (TMJ/TMD)

Throwing analysis

Vestibular & balance disorder
Whiplash injuries
Workers compensation injuries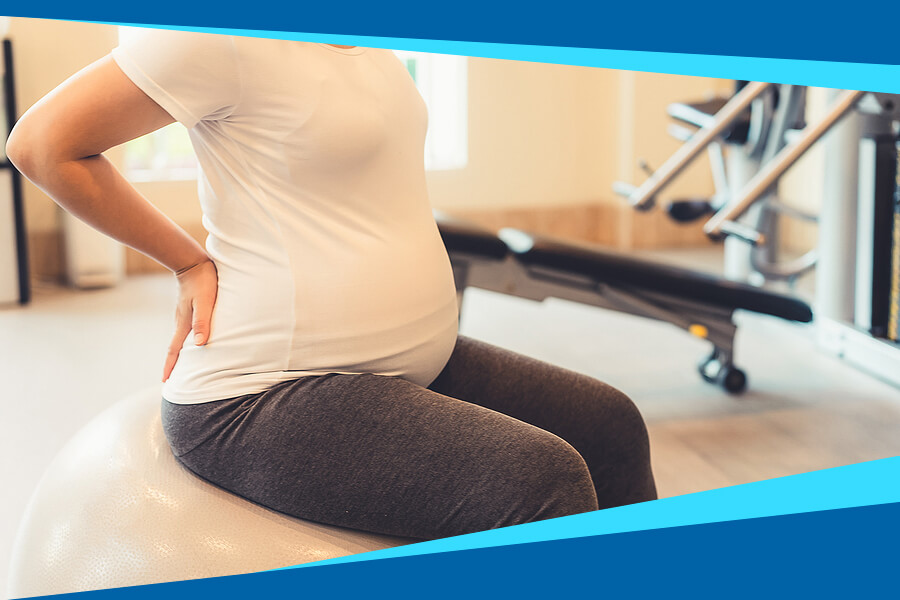 Pelvic Health & Therapy
People often think of Physical Therapy as just a treatment option for injury recovery for your neck, spine, shoulders, and so on, but the world of physical therapy also covers pelvic health. 
For both women and men, pelvic health is a critical function to your wellness. Pelvic therapy can help with a wide range of issues, including incontinence, post-surgery recovery, pregnancy preparation, and much more. 
Below is a list of other common conditions we are able to treat:  
Bowel or Bladder Dysfunction
Incontinence (Leakage of: urine, feces, gas)
Post-void dribble
Urgency
Frequency
Over active bladder
Difficulty initiating urination
Constipation
Irritable bowel syndrome
Prolapse
InTone ™
Post Pelvic/Abdominal Surgery
Scar tissue management
Edema control
Muscle re-education
Pain
Vaginal/penile pain
Rectal pain
Abdominal pain
Painful menstrual cycle
Endometriosis
Painful erection/ejaculation
Painful intercourse
Pregnancy
Musculoskeletal pains during pregnancy (Back, SI, hip, pubic symphysis, neck, wrist)
Safe exercise (Including high risk)
Maternity supports
Labor & delivery positioning
Post-partum pelvic floor rehab
Cesarean scar management
New parent/baby body mechanics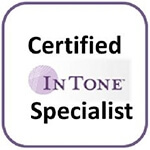 We are excited to have InTone as a treatment option. In Tone helps women take control of their bladders, maintain accountability, and foster a sense of long-term independence.
Dry Needling (Intramuscular Manual Therapy) uses a dry needle without any medication to release and activate the trigger points in your muscles to relieve pain. It has been used to treat a wide variety of musculoskeletal problems including: 
Headaches
Frozen shoulder
Tennis elbow
Carpal tunnel syndrome
Golfer's elbow
Buttock pain
Leg pain
Hamstring strains
Shin splints
Muscle spasms
Fibromyalgia
Sciatic pain
Hip pain
Knee pain
Repetitive Strain injuries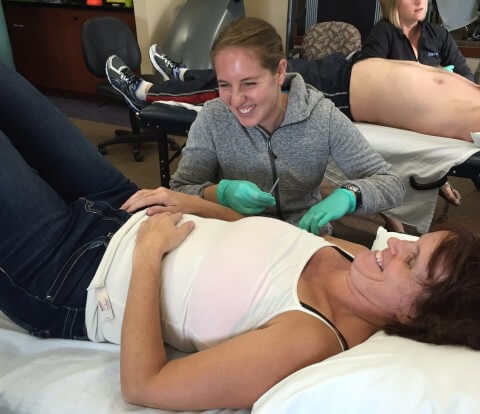 There are 6 different courses available in the USA for Dry Needling Certification, but only Myopain Dry Needling courses offer the most comprehensive classes of over 110 course hours over four different classes and extensive study and examination.