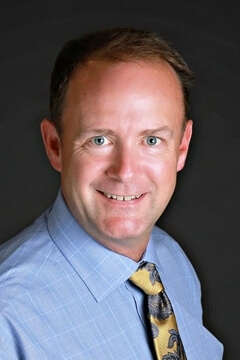 How it All Got Started
Steve Barnett, PT, opened the first Orthopedic & Spine Therapy in Green Bay in 1990. He provided specialized physical therapy treatment to patients with spine-related conditions, including backs, necks, TMJ, and headaches.
Back then, he answered his own phone, did all the cleaning, and filed all the insurance claims in addition to treating patients. Since then, we've grown by reputation and demand under the name Orthopedic & Spine Therapy.
But we're more than a physical therapy company that provides quality patient care. Everything we do is based on a value system that is shared and exemplified by each team member. The driving principle behind all our actions is the "Wow Philosophy."
Most of our patients report "Significant Improvement" upon completion of their treatment, with more than 30% of those "Significantly Improved" having failed previous medical treatment or therapy elsewhere.
Our Philosophy of Care
Our Purpose Is to Touch People's Lives In a Very Positive Way
Your First Appointment the Day You Call
To make you comfortable, we can almost always schedule your first appointment the same day you call or the very next day. When requested by a physician, we make sure to see acute cases the same day.
We Treat the Problems; Not the Symptoms
We use a combination of manual physical therapy, osteopathic evaluation and treatment techniques. In other words, our therapists use their hands to treat, as well as focus on identifying the cause of the problem rather than just treating the symptoms.
You'll Keep the Same Physical Therapist
To help you feel comfortable with your healthcare provider and maximize your "continuity of care," you will see the same physical therapist at all appointments (except in rare circumstances).
We're Always Learning
We have a strong belief in keeping our therapists on top of new treatment techniques and developments in the field. We spend more on continuing education than almost every other PT organization in the state.
We provide each therapist with $1,000 of continuing education to pursue their passions, plus a MedBridge subscription, plus 3-4 company-hosted, nationally recognized  courses per year. To maintain their license, 30 hours of continuing education (CE) is required every two years. At OST, our therapists averaged between 60 and 120 hours of continuing education annually.  Learning is a priority, and the result is in our outcomes.