Careers
Are you ready to join a team dedicated to high quality care?
Full and Part Time Positions:
New London – PT or FT 

Lakewood – FT
Physical Therapist
Assistants
We are ever-changing and always growing. Please submit your resume here.
Patient Care
Coordinators
Full and Part Time Positions:
Bayfield – PT

Brillion – PT

Poplar – PT

Waupaca – FT or PT
Billing /Accounts
Receivable
Full or Part-time Positions:
A Team Focused on Each Other And Our Patients.
We do more than provide quality patient care. Everything we do is based on a value system that is shared and exemplified by each team member.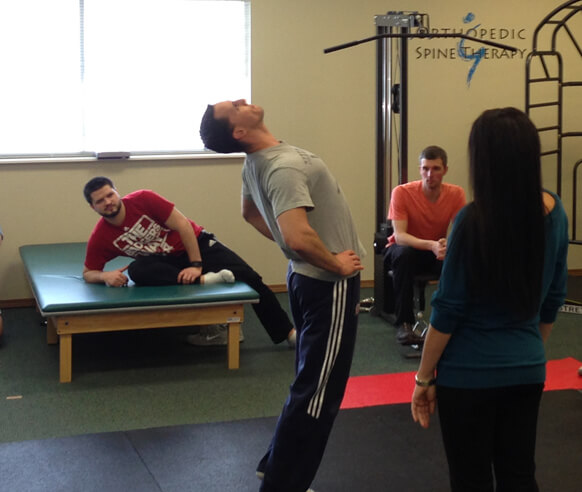 Are You Excited About Our "Wow Philosophy?"
Our Approach to Customer Service
We see patients within 24-48 hours of being contacted. 
We perform one-on-one care with our patients with the same therapist.
We communicate with our referral sources quickly and effectively.
Our attention is devoted solely to those we are with at the time and moment.
Our Dedication to Integrity
We act in a way that is consistent and predictable and doesn't waver in the face of insurance billing changes or hospital system takeovers of independent clinics.
We do what's right, not just what's convenient.
Our Focus on Personal Accountability
We are responsible and accountable for our actions and choices.
We are supportive of and responsive to our co-workers.
We treat others the way we want to be treated.
We will follow the "Question Behind the Question" (QBQ). Instead of saying, "Who did that?" we say, "How can I help?" or "What can I do to fix the problem?"
Our Investment in Personal Growth
We encourage continuous education of our staff, striving to be the most knowledgeable at our jobs within our areas.
We are thorough and consistent with informing our patients of their condition and their rehabilitation program.
Paid APTA/WPTA Membership Dues
Part-Time Employee Prorated Benefits
Now offering an extensive three year mentoring program for recent graduates.