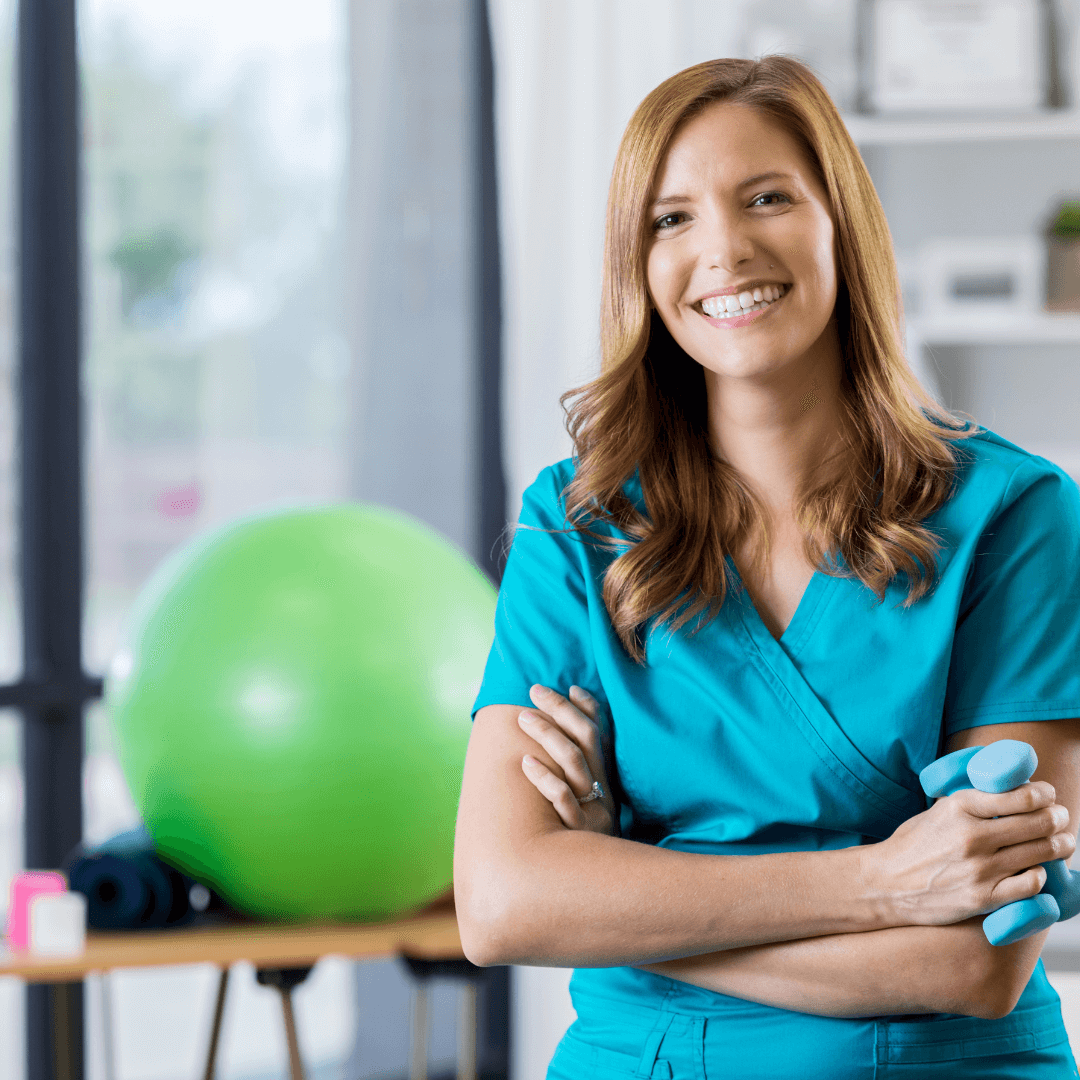 Many people are familiar with the term Physical Therapy but are often unaware of the broad scope of what we treat. The American Physical Therapy Association (APTA) states that Physical Therapists are, "Licensed doctors who examine, diagnose, and treat movement dysfunction." I would like to take some time to dive into what diagnoses we treat as well as the most common benefits of Physical Therapy.
Physical Therapists can work in many settings including a hospital, nursing home, home health, and outpatient practice. We treat from infancy to the end of life. Here are a few different areas treated in the outpatient setting:
Neurological diagnoses like Parkinson's Disease, MS, and post-stroke
There are often general therapists who can treat a multitude of diagnoses as well as therapists like myself who have extra training in a specialty. I love treating general outpatient orthopedics, but have also specialized in women's pelvic health. My days are never the same and I truly enjoy the variety.
If you find yourself pondering Physical Therapy, you may be wondering what makes it worth it. Taking an active step towards improving your own health and taking care of your body has many benefits. We can be a part of your healthcare team that will create a specialized treatment program to help you reach your specific goals. Below I will go into more detail on the specific benefits of Physical Therapy.
Pain management for acute and chronic pain- Whether you just sprained your ankle or suffer from chronic back pain, we have treatment methods to help you regain your mobility and find better pain management techniques.
Help you reach your specific recovery goals- This is one of my favorite parts about what I do. Whether you want to get back to playing sports or get up from the floor to play with your grandkids, we are here to help.
Avoiding surgery- If you have been told that an injection or surgery is your only option, know that Physical Therapy is a great conservative option. We have the training to guide you each step of the way. If Physical Therapy isn't beneficial, we will work on getting you a proper referral to another specialist.
Improve your mobility and movement- Physical Therapists are movement experts! It is our job to figure out if your symptoms are stemming from a tight muscle, restricted joint, or nerve irritation. All of these play a role in improving your mobility and getting back to regular movement.
Recovering from surgery- Your surgeon may not always recommend Physical Therapy for recovery, but even a few visits with us can help you feel reassured that you are taking the proper steps to help your body heal in the best possible way. If you have just set up your first physical therapy appointment after receiving a diagnosis from your doctor, the first step is complete. The second step involves working with your therapist to set goals that you want to accomplish during therapy. Here are a few things to consider to help you maximize your results from physical therapy.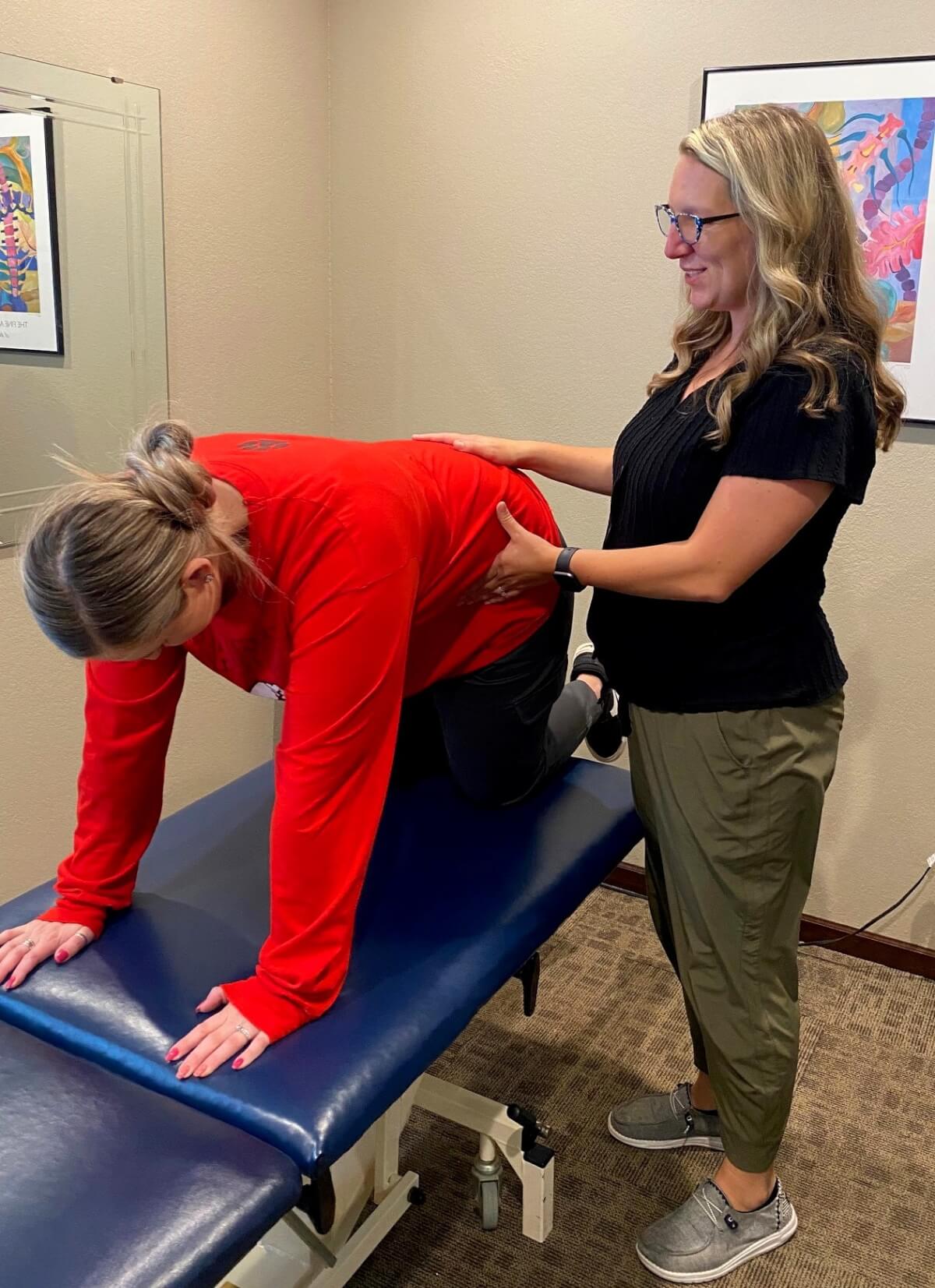 Molly Gill treating one of her patients
Be an active participant: Showing up to appointments on time and asking questions are a great way to be active in your Physical Therapy care. We know that you are often in pain and not feeling your best. However, if you are willing to try something new and work with us, great progress can be made.
Do your homework: I know what you are thinking- will my therapist really be able to tell if I did my exercises or not? The short answer is yes. We give you exercises as an adjunct to our 1:1 treatment time with you. Often times the healing and recovery that you are seeking out takes more than the 1-2 times we see you each week. The extra work you put in at home to work on your mobility or strength makes a huge difference! Don't do the work for us, do it for yourself.
Be honest with your therapist: What is working? Do you have a favorite exercise? Let them know. We love to hear this feedback. It helps us understand if we are headed in the right direction. On the other hand, is there an exercise that you despise or it makes you sore? We want to hear that as well. There is almost always a modification that can be made or a different exercise that we can have you try. Communication is key.
Physical Therapy is a field that can treat a multitude of diagnoses. We have the training and education to help diagnose, treat, and refer when necessary. For many patients, we are part of their healthcare "team," including doctors, specialists, wellness coaches, and more. The one-on-one care we provide is something unique in our healthcare system. Let us get to know you and find out what we can achieve together!