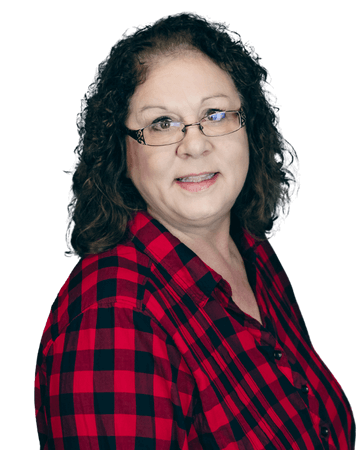 Kris Desotelle
Physical Therapist Assistant, PTA
As a Lakewood Native, Kris enjoys being able to do what she loves in her home town. If she had to choose, helping people restore function and mobility post-surgery orthopedics would be her favorite conditions to treat. Some of the modalities Kris uses to treat her patients include, but are not limited to: E-STIM, ultrasound and phonophoresis and kinesio taping.
Kris started with OST in 2010. What she enjoys most about the environment is that it is positive, compassionate, confident, humble and cheerful. She has been practicing physical therapy since 2006, and she enjoys helping people return to functional and meaningful lives. When asked why patients should come for physical therapy, Kris said: "We treat the whole person, get great outcomes and have the best manual therapy around. Give us a try. You have
nothing to lose and everything to gain!"
Outside of work Kris enjoys spending time with her husband, Lee and their dog, Ellie. Some of their favorite things to do together are kayaking, river tubing, walking and Jeep rides.
Certifications/Memberships
American Physical Therapy Association (APTA) Member
Wisconsin Physical Therapy Association (WPTA) Member
Education
North Western Technical College, Associates Degree