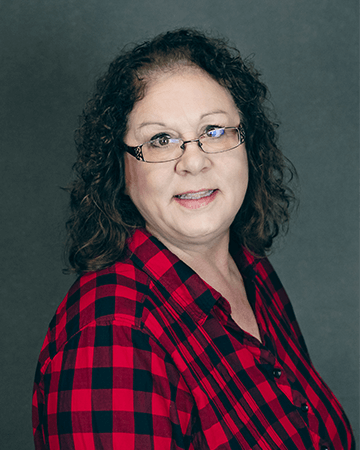 Kris Desotelle
Physical Therapist Assistant, PTA
A Lakewood native, Kris feels fortunate to be a member of Orthopedic & Spine Therapy in Lakewood, where she can be involved in the healthcare of area community members.
Following her desire to work one-on-one with people, combined with an interest in the medical field, Kris found herself enrolling and graduating from the NWTC Degree of Applied Science PTA program. One of the reasons Kris joined OST was for their "commitment to help their staff grow professionally," so she is pleased to partner with a company that is like-minded.
One of her favorite aspects of being a PTA is seeing a variety of patients and diagnoses while meeting the challenge of treating a mixed patient population. Kris feels that "getting to know your patients and educating them to manage their condition," helps them become independent. One of her main goals is to help make each patient self-sufficient and functional for life.
When not treating, Kris enjoys spending time with her husband, Lee, and her dogs, KolleeAnn and Forrest. She is very active outside of the clinic, and spends her free time kayaking, river tubing, downhill skiing, walking, fishing, antiquing, snowshoeing and gardening.
Certifications/Memberships
American Physical Therapy Association (APTA)
Certified John F Barnes Myofascial Release (MFR)
Education
Northeast Wisconsin Technical College (NWTC)
AAS, Physical Therapist Assistant