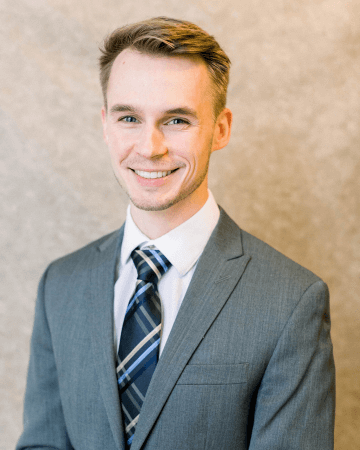 Kyle Johnson
Physical Therapist PT, DPT
Kyle has spent much of his time in Duluth, MN where he received both his Bachelor of Science degree in Exercise Physiology and Doctor of Physical Therapy degree from the College of St. Scholastica. Kyle loves being a physical therapist because it allows him to guide people back to performing the activities they love, no matter what they are. He loves to build relationships with his patients to ensure that each individual person receives personalized care that is both helpful and meaningful to them. 
"I enjoy this profession because it challenges me daily and provides endless learning opportunities. My goal as a therapist is to provide the best care possible by prioritizing the patient's needs, thoughts, and beliefs while utilizing the knowledge and tools I have available to me. I believe that providing honest, comprehensive care produces the best outcomes."
In his spare time, Kyle has a number of hobbies he participates in including mountain biking, fishing, and spending time up north at the cabin with friends and family. Rock climbing, camping, and backpacking are other activities Kyle enjoys while traveling. Depending on the season, he also plays hockey, cross-country skis, and plays beach volleyball. Anything that keeps him active and moving outdoors is a favorite hobby of his!
Certifications/Memberships
American Therapy Association (APTA)
Education
College of St. Scholastica, BS, Exercise Physiology
College of St. Scholastica, DPT, Physical Therapy