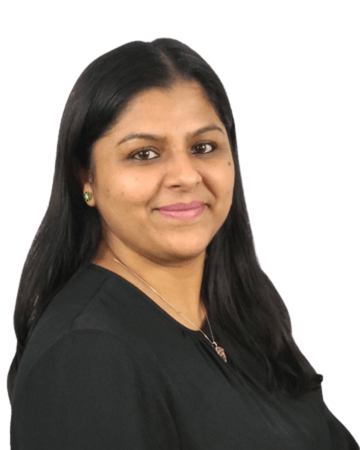 Sonam Sheth
Physical Therapist, PT, CMTPT
Sonam began her career as a physical therapist in 2009 after graduating from India.  She worked at the Government Hospital in India prior to moving to WI in 2011.
Since obtaining her degree, Sonam has furthered her education through post-graduate course work in dry needling, kinesio taping, post-surgical cases, vestibular rehab, cancer rehabilitation, and seeing women's pelvic health patients.
 "I have been lucky enough to experience diverse career opportunities. It brings me joy seeing that I've made a difference in a person's life for the better and it is one of the most important reasons that I'm in this profession. If my first passion is helping individuals feel better, my second passion is teaching. I spend a lot of time helping others to understand their bodies, why they have dysfunction or pain, and educating them in self-help strategies."
Outside of work, Sonam loves spending time with her husband and her two young children.  She enjoys hiking, traveling, being outdoors, and sharing a good laugh.
Certifications/Memberships
Women's Pelvic Health
Certified Myofascial Trigger Point Therapist (CMTPT)
Education
SNDT Women's University, India, PT