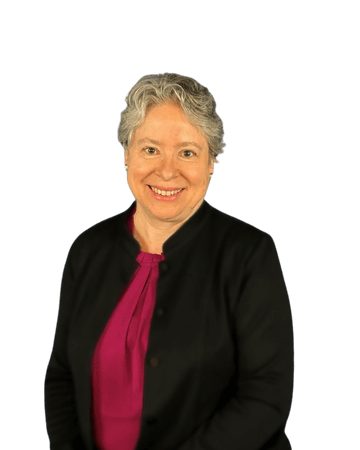 Stephanie Allaire
Physical Therapist, PT
Stephanie has been practicing physical therapy since 1987. She has always had an interest in science and medicine, and after watching her mother have physical therapy she was inspired to pursue it as a career.
Stephanie values lifelong learning and continuing education in her search for skills to help patients with complex conditions improve their functioning and quality of life. Since 2006 she has been studying Visceral Manipulation and Neural Manipulation through the Barral Institute. These hands-on techniques are often the "missing link" for patients suffering ongoing pain after falls, abdominal surgeries, and motor vehicle accidents.
Stephanie strives to provide individualized treatment based on each patient's unique evaluation findings, medical history, personal goals, and concerns. Interventions include hands-on manual therapy, individualized exercise instruction, and posture/body mechanics education. She is a motivated, compassionate problem solver who enjoys the challenge of treating complex conditions. She says that the most rewarding part of her job is hearing patients tell her about the positive changes they experience during treatment including reducing or eliminating the use of pain medication, returning to work, sleeping without pain, being able to return to exercise activities, and being able to complete their normal home and social activities with less pain or limitation.
Stephanie lives in Appleton with her husband, Jeff. Outside of work she enjoys fishing, gardening, playing piano, cooking, and spending time with friends and family including her sons Matthew and Michael. Stephanie has traveled to various places and encourages anyone who goes to New York City to ride the escalators in Macy's department store as they are the original wooden ones!
Certifications and Memberships
American Physical Therapy Association (APTA)
Wisconsin Physical Therapy Association (WPTA)
International Alliance of Healthcare Practitioners
Education
Luther College: BA in Biology/Psychology
Northwestern University: BS in Physical Therapy
Institute of Physical Art: Functional Manual Therapy
Barral Institute: Visceral Manipulation and Neural Manipulation
Gary Gray Institute: Certification in Applied Functional Science