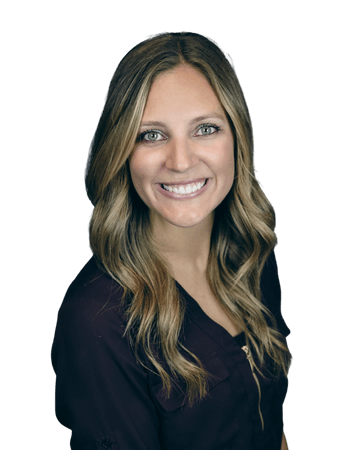 Sarah Dahl
Physical Therapist PT, DPT, CSCS, CMTPT
Sarah began working at Orthopedic & Spine Therapy in July of 2017 because of the fantastic mentoring and continued education opportunities. "This setting allows me to treat both orthopedic and pelvic health patients one-on-one, which enables me to spend extra attention to my patients." She feels it is empowering to be able to teach patients how to implement techniques to heal their bodies by just moving in the right ways.
Women's health plays an important role in her practice, and she also finds it exciting to be able to work with endurance athletes by "getting to know them to best understand their goals and help them achieve their desired level of function". She takes the time to really listen to her patients to make sure she understands their goals and concerns, as it allows her to provide the best treatment plans, and produces exceptional personal results.
Sarah loves anything outdoors, especially running, and spending time with her husband, Jake, and their dog Lambeau. She recently completed her first marathon and looks forward to doing more in the future.
Certifications/Memberships
American Physical Therapy Association (APTA)
National Strength & Conditioning Association (NSCA)
Wisconsin Physical Therapy Association (WPTA)
Certified Strength and Conditioning Specialist (CSCS)
Certified Myofascial Trigger Point Therapist (CMTPT)
Education
UW – Platteville, BS, Biology, Emphasis in Health & Physiology
Clarke University, DPT, Physical Therapy
Michigan State Osteopathic Courses
Herman & Wallace Pelvic Health Courses